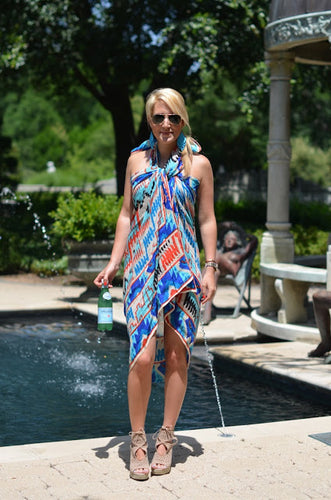 Sometimes a gal just needs some fashion inspiration. Pregnant or not pregnant, I can tell you that I'd love to rock all of these goodies. Yeah, I'd be sporting the bump with knee-high Jesus sandals on, mhmm?
During the summertime I gravitate toward the boho peasant dress. So carefree and comfy, how could you resist? I'm absolutely loving the 
Theodore and Callum
 scarf used as a swimsuit coverup. Might have to pick one up for our babymoon... yes I said it... we're going on a babymoon. (I'm definitely taking advantage of all of these made up pre-baby extravaganzas - babymoon, dadchelor party, push gift? Bring it on). Enjoy!
some ridiculous sandals