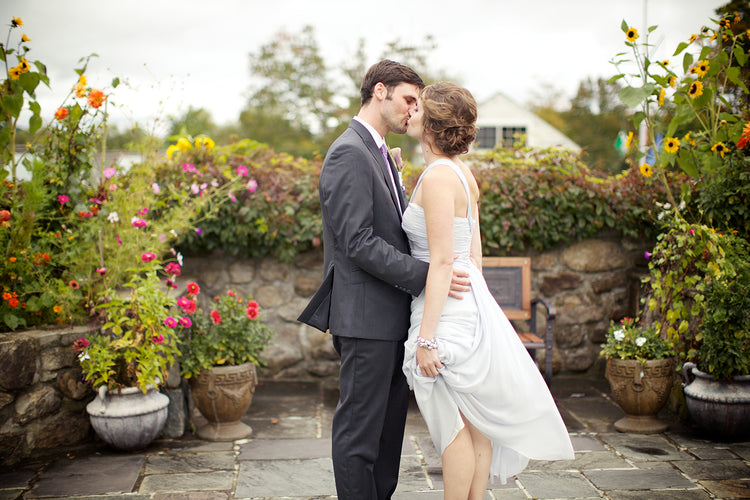 The next Merrick Jewels featured bride is my dear friend, Anne. Seeing as I was 36+ weeks pregnant for her wedding, I was unable to attend this heartfelt down to earth celebration. From the invitations to the rings, you can tell Anne and Chris connect with the living world around us. I mean who else would invite guests to camp out after the reception?! Fun right?? (I was really looking forward to this, no seriously). So, to fill my absence I worked with Anne to create a piece of jewelry that would compliment her organic style. 
She naturally gravitated to these soft smokey gray (with a hint of lilac) coin pearls. Even with all of their imperfections, they are so beautiful. I hand-knotted three strands of the pearls finishing with a pave marcasite and sterling silver clasp. The bracelet was a lovely compliment to her frothy grecian goddess gown. What a beaming bride...
Anne, you are stunning. Congrats!